Well, we know why you are here already? Let's get it straight! We understand that you are in awe of another woman's eyelashes. Maybe she had done eyelash extensions or had eyelash lift services done by a beauty therapist. Full, long, and perfectly curled lashes are the work of an eyelash extension artist. Only a few people have thick, long, and fuller lashes naturally. As broad and thick brows and eyelashes are in trend now, many women prefer a dramatic and unique look and require eyelash extension services or eyelash lift treatments to enhance their lashes. If you are that someone, let's tell you what's right for you.
Eyelash Lift
If you want a more natural look with your lash, eyelash lifts are the best option. A lash lift is something that helps to perfect all the imperfections, like the criss-cross lashes or twisted ones by straightening them out in a natural way. As a result, you will get naturally lifted and curled lashes that draw all the attention to your eyes.

Eyelash lifts are for people who want a quick and low-maintenance solution. Minimal care and upkeep are all it needs. You can highlight the lashes with mascara to get a bold look.

You can visit the eye lashing near you once in two months for touch-ups.

Eyelash lift services are affordable, and the treatment gets over in an hour.

However, if your eyelashes are short than the desired length, you may have to consider eyelash extensions.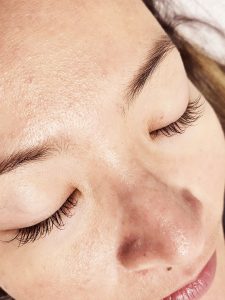 Eyelash Extension
If you want to add volume and length to your eyelash for a dramatic look, Jpride eyelash extensions in Melbourne are your all-time bet. You can choose the desired depth and length you want. There are classic eyelash extensions, hybrid eyelash extensions, and volume lash extensions offered by salons to make your lash look full.

The treatment is quicker; you can step out even without makeup.

Mostly brides and models, people in show business prefer glam eyelash extensions for a striking and fuller look to their faces.

Choose qualified and experienced artists like those at JPride Lashes in Melbourne CBD for exceptional results. They will ensure refills and removals and take good care of your lashes.
Finally,
If you need a natural look with little maintenance, Eyelash lift is for you. But, if you are after striking a lash with more volume and depth, eyelash extensions can be your go-to. At JPride Lashes, we offer a wide range of eyelash extensions, lash care products, and much more at best price. For the best eyelash extensions in Melbourne CBD, come to JPride Lashes. To book an appointment with us, call 0433 637 079 today.