Eyelash extensions can make your eyes look fuller and longer. However, to ensure they stay perfect in shape and healthy, you need to follow the after care steps for your lash extensions. As all cosmetic treatments require maintenance and care to last long, eyelash extensions are no exception. If you have done your eye lashing service from a professional eye lashing service in Melbourne, you probably heard the aftercare instructions. However, if you are unaware of the aftercare steps, then this is the blog for you. If you are one of the eyelash extension wearers, follow these aftercare steps to maintain your lashes. Whether you have hybrid lashes or natural eyelash extensions, these steps can make your lashes look brand-new.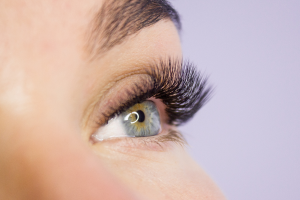 Refrain From Using Water
After the first 48 hours, avoid using water or steam on the face to ensure the adhesives stick to the lashes well. So, make sure not to use water after the application. After two or three days, you can use distilled water or a salon-recommended eyelash cleanser to clean the eyelashes. Otherwise, residue will start to build up around the lash line.
Brush Them Regularly
It makes all sense to use a clean and dry spoolie to brush and clean the eyelash to keep them clean and looking good. Also, ensure you don't use mascara or any oil-based products on your lashes. When you use oil-based cosmetics, it will weaken the bond between the lash extensions and natural eyelashes.
Don't Sleep on Your Stomach
To avoid the friction between natural eyelash extensions and your pillow, ensure not to sleep on your stomach. Use silk or satin pillowcases to treat your eyelashes with care.
Don't Pick At Them
Whether you got glam eyelashes or classic eyelash extension, your eyelash extensions will feel weird at first. However, you will feel more comfortable after a few days. However, try not to pick at them; otherwise, you will damage your natural eyelashes and face fall outs.
Maintain Your Lashes With Refills
Whether you have experienced eyelash loss or need a cleanup or refill, visit the trusted Melbourne lash extension service centre like JPride Lashes to get your refills or eyelash lift done professionally.
If you want to get your eyelash extensions done by a professional artists in Melbourne – come to JPride Lashes. We are a leading eyelash extension salon in Melbourne offering a wide range of For appointments, call 0433 637 079 right away.